Chic & timeless garments, driving gloves and accessories.
Foulon represents the epitome of leather luxury and understated masculine elegance. Men's jackets carefully handmade by expert Italian craftsmen using noble, elegant and discreetly chic materials.
Foulon garments are designed to highlight the discreet sophistication of simplicity. Clean lines and timeless designs that enhance the natural beauty of leather. Our focus is on quality craftsmanship and materials, rather than flashy logos or ephemeral designs.
The result is a product that is not only beautiful to look at but also functional and durable.
A unique sensation
Leather is a resistant and long-lasting material but at the same time refined and delicate. It definitely needs some attention, but it won't disappoint you and will accompany you for a long time, acquiring that patina over time that will make your garment even more exclusive.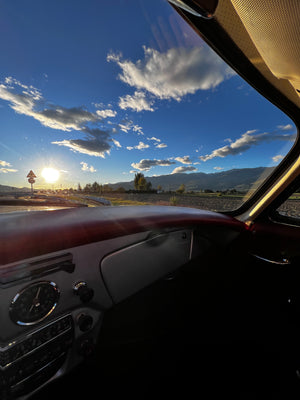 Sustainability Foulon
We believe in leather as a sustainable material. Almost all of our hides come from waste from the food industry that our suppliers ennoble and transform into a precious and precious material that is resistant and durable. Thus a virtuous circle of upcycling is nourished, from waste to resource: Foulon is a highly artisanal product that supports a historical supply chain of all-Italian excellence. Our leathers and fabrics come exclusively from selected producers, heirs of a centuries-old tradition updated in compliance with the strictest environmental regulations. Our buttons are of natural origin. Labels, tags and packaging are made from recycled materials. We avoid the use of plastic where possible.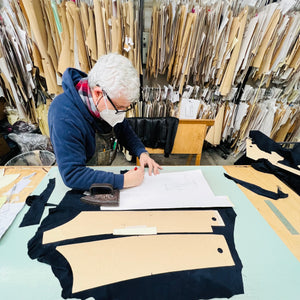 Foulon quality and social responsibility
We believe in high Italian craftsmanship. All our partners, providers and collaborators share our commitment in defense of ethical and socially responsible production, where quality work can only be protected and fairly remunerated. Our garments, gloves and accessories are handmade by expert craftsmen of our country, heirs of a famous and historic tradition. Consequently, all our products are unique both for the characteristics of the materials and for their handmade manufactoring.